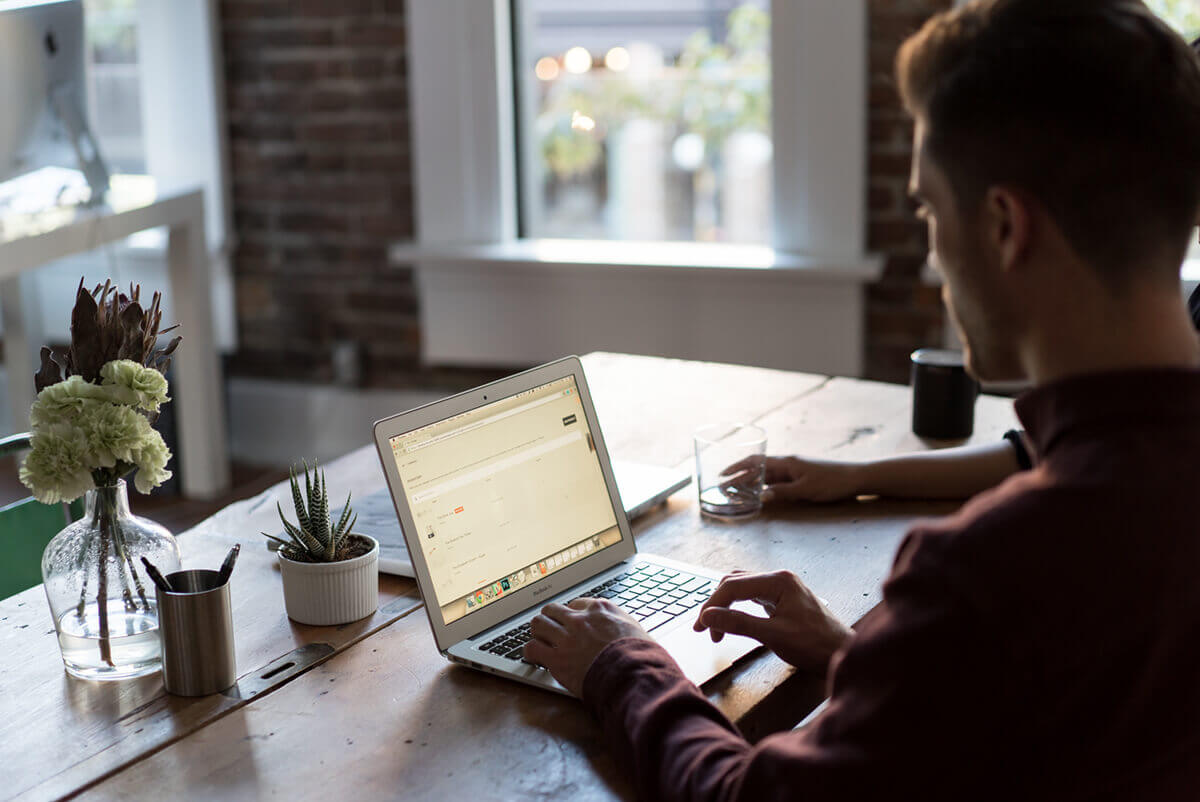 5 Ways to Find Clients as a Freelancer
One of the main challenges as a freelancer is finding enough clients to maintain a steady and consistent income. I've experimented with a few different ways to find clients over the years and have discovered a few different methods I've found useful. I don't just depend on a single method for generating leads, but instead use multiple methods at the same time. By having multiple lead sources, you set yourself up for greater success. I've seen freelancers and even businesses become too dependent on a single client or lead source, and when that source was cut-off for one reason or another, they found themselves starting from scratch to try and find projects. Just as it's important to diversify funds when investing, there's value in diversifying the sources where you find your clients:
1. Upwork
Upwork is a great option to have running in the background while you actively search for new clients. I don't recommend using Upwork as a main source of revenue because it's difficult to find clients who are willing to pay the proper value for a project. Most companies using Upwork are just looking for the cheapest option that will get the project done. I'm not saying that good clients don't exist on Upwork, because I've certainly worked with several great clients on this platform. However, good clients on Upwork are like finding diamonds in the rough — they're few and far between. Also, the insane commission that Upwork pulls from the amount you earn on projects is unbearable. The way I use Upwork is I set up my portfolio page to attract clients looking for a motion designer. While I'm actively looking for new clients outside of the platform, I let Upwork work in the background and find clients for me. This way, I have a passive source of leads being generated for me while I focus on other ways to build my freelance business.
2. Social Media
Social media is remarkable in that it can connect creators with potential clients located anywhere in the world. By utilizing different social media outlets as an opportunity to promote your work, you'll be able to reach a larger audience and showcase your abilities.There are many great artists and entrepreneurs who have found success through consistently publishing their work for people to see. Take Beeple for example. He's renowned for his work ethic and has become an industry legend. He's posted a new image of his work online everyday for more than 10 years and is still going strong. Literally, he hasn't missed a single day. The result? He's now one of the most famous names in the motion design world and makes beautiful work that people line up to pay for. When it comes to social media, make sure you're creating content more than consuming it. It's easy to get lost in the sea of talent you find on Instagram, Behance, Dribbble, and other platforms, but you're less productive when you do so. Focus on creating new work consistently and you'll find yourself not just improving, but finding new potential clients.
3. Chamber of Commerce & Local Mixers/Events
Most cities have a chamber of commerce that make it their goal to help local businesses succeed. A lot of businesses who are part of chambers of commerce are small and looking for cost-effective ways to create content for their own companies. By checking out these locations, you'll be able to meet local business owners and get your name and services out in the community for people to know. You never know who's going to show up at these events, so make sure to come with business cards and a prepared pitch about what you do.
4. Partner With Agencies/Studios
As someone who's run a small studio myself, I know how valuable freelancers are. Freelancers are a great resource because they allow studios and businesses to operate at a lower overhead cost than hiring full time employees. There were many times where we needed people with a certain expertise for just one project, so it made sense to bring on a freelancer instead of hiring a full time employee. Studios are usually looking for new talent, so it's always good to reach out to agencies and see if you'd be a good fit for their business.

There's a great book by Joey Korenman titled Freelance Manifesto. The book focuses on the motion design industry, but it offers a lot of amazing advice that freelancers in any profession can use to connect with and find new clients. There's no harm in reaching out to agencies to let them know that you're available for work. The worst they can say is "no," which isn't a big deal because you probably would have never spoken with them anyway. But for the agencies that say "yes," it provides an opportunity for you to work with a company that can provide consistency. Do good work and there's a good chance they'll keep bringing you back.

5. Meetups & Networking Within Your Industry
In my opinion, meetups and networking events in your industry are the best way to land new clients. As convenient as it is to be able to land work from your computer, there's something about meeting people face to face that establishes a stronger connection. Going to meetups and getting together with others in your industry is an effective way to meet other professionals who know people that need work done. By taking the time to meet people in person, you learn about more industry secrets and events than just staying at home and scrolling online. If you're having trouble finding meetup events in your industry, check out the Meetups tab on the Freeglance website. We're always adding to it so freelancers don't miss out on important events close to them.
There are, of course, several more ways to generate leads and find clients other than these 5 suggestions. The most important thing to note is that you don't need to worry too much about the perfect strategy for finding clients. The main thing I hope you do after reading this article is get out there and start talking to people. Every freelance profession benefits from different marketing strategies and you don't know what will work until you try it. As I mentioned before, there's no reason why you can't try all of these options. Now go find some new clients!

TLDR: 5 methods of finding clients include: Upwork, social media, local mixers/events, partnering with agencies, and going to industry meetups. There are definitely a lot more options to test out, but you never know what works and what doesn't until you give it a try. Don't be afraid to experiment with different marketing methods.